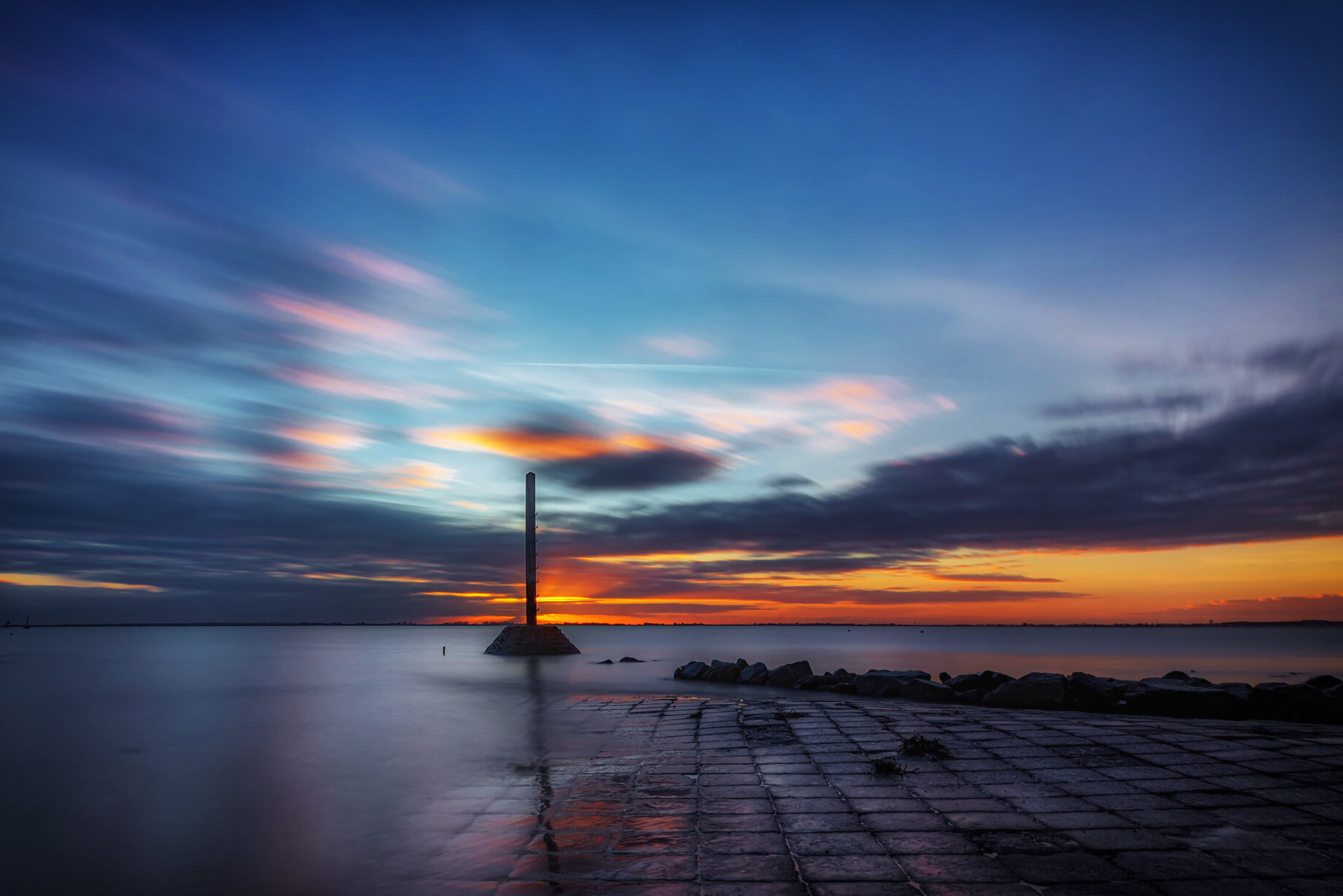 Discover
Around
Filtres :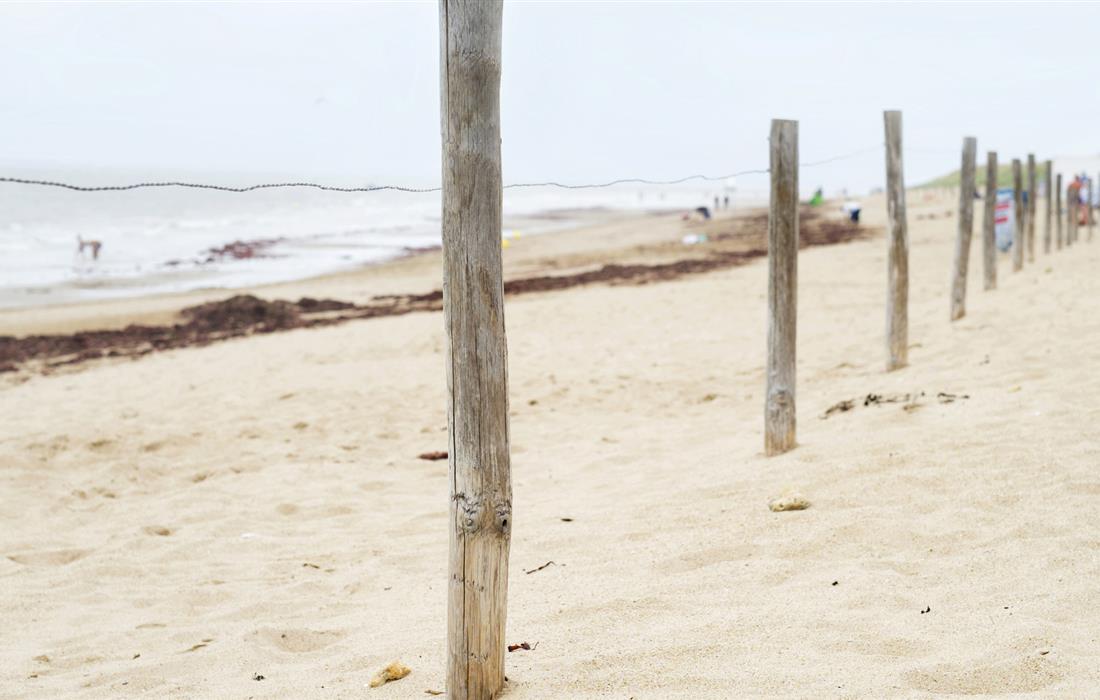 visits-and-walks
La barre-de-monts
La Barre de Monts is a very popular coastal resort offering plenty of leisure activities and walks.
Visitors are attracted by the sandy beaches and hours of sunshine, as many as on the Mediterranean coast.  Sun worshipers can sunbathe on the beach in peace and sports enthusiasts can try their hand at watersports.
The main ferry port for Ile d'Yeu is located in Fromentine, a small hamlet in La Barre de Monts.  Your trip to Noirmoutier also starts here, across the majestic bridge.
There are 4 km of wonderful, natural beaches, incredible, preserved fauna and flora, numerous leisure activities and the sun, all year round !  
The perfect combination for a fabulous holiday with your family or friends at the Hotel L'embaradère ! See the Barre de Mont and Fromentine beaches.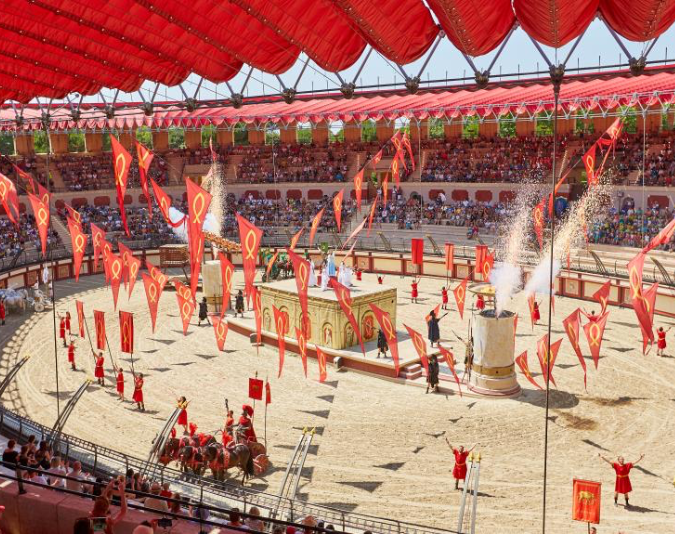 amusement-parc
Puy du fou parc
Several times voted the best leisure park in the world, the Puy du Fou offers a multitude of spectacular shows for the whole family or between friends.
Spend a unique day walking through this historic theme park and rediscover French history in various epic and scripted shows.
The Puy du Fou is also known for its night show, the Cinescenie which features more than 1,200 volunteer actors.
Puy du Fou Park is located 1h40 from the hotel.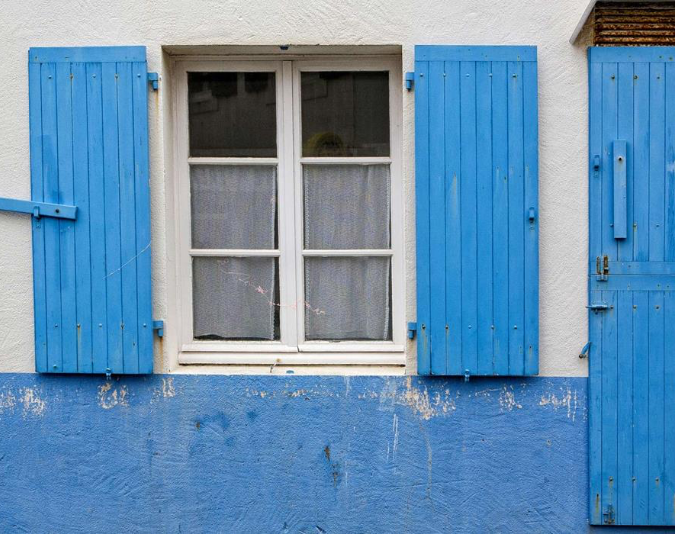 visits-and-walks
île d'yeu
The best way to explore Ile d'Yeu is on foot or by bike.
Located 17km off the Vendee coast, Ile d'Yeu is a stunning protected natural site : large sandy beaches, coves nestled in the rugged cliffs on the wild coast, dunes and wetlands, picturesque houses  with low tiled roofs and colouful shutters…
Ocean lovers, enticed by the call of the sea, drop your anchor on this jewel of a thousand faces.
The island can be reached by boat all year round. Departure point opposite the hotel.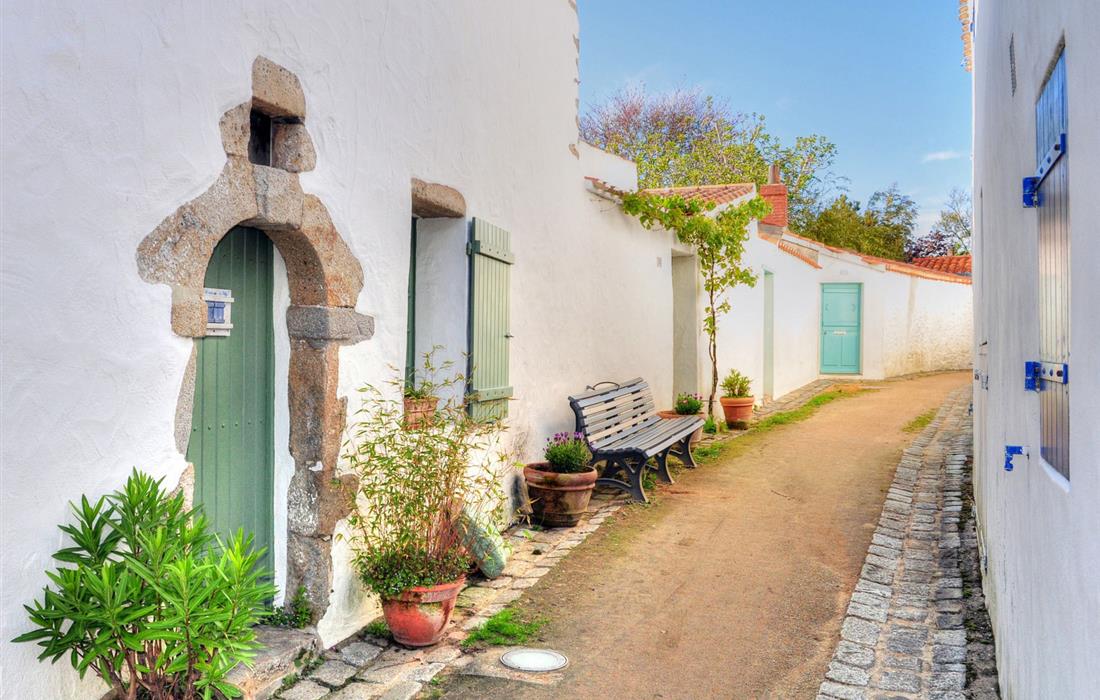 visits-and-walks
Noirmoutier
« Island of mimosas… »
Noirmoutier is also known as the « island of mimosas » as due to its mild climate, mimosas continue to grow and blossom even in the winter.
Noirmoutier is linked to the mainland via an impressive bridge and the « passage du Gois », a 4 km submersible path which is revealed at low tide.  The only one of its kind in Europe !
A land of multiple facets, Noirmoutier boasts salt marshes and forests, sandy beaches, pretty streets ablaze with flowers, white houses with blue shutters, a castle, local delicacies and so much more…
In Bois de la Chaise, discover the typical white-washed villas with pink roof tiles.
Noirmoutier is best explored by bike or on foot.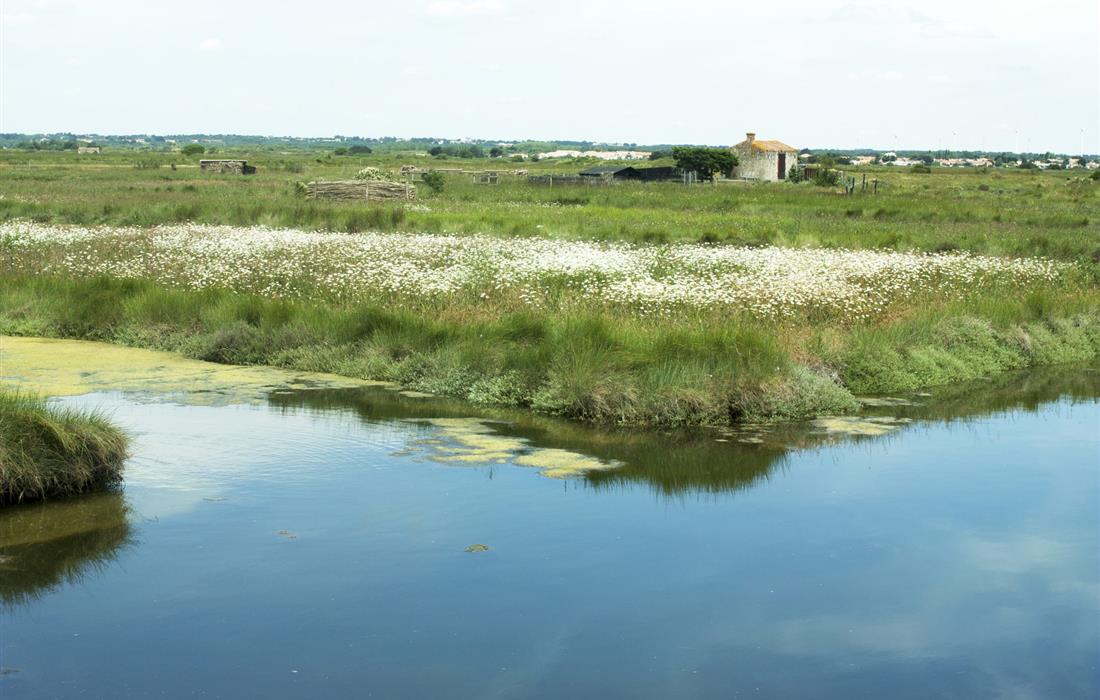 museum
LE DAVIAUD ECOMUSEUM
Le Daviaud : a poetic visit of the Vendée's wetlands… 
The marshlands in every shape and form

Saltmarshes in operation

A farm with remarkable local species

A typical dwelling with its last inhabitant

A barn / dance venue for your balls, wedding receptions etc…

A trip down memory lane in the attic…

« La Bourrine aux Saveurs » for a fine dining experience !

The exhibition " Le Marais et les Hommes" (the wetlands and mankind)

An escape game
Located 10 minutes by car or 15 minutes from the hotel L'Embarcadère. Learn more about Le Daviaud
amusement-parc
KULMINO
Discover the area from above !
A rather unusual excursion which will take you 70 metres above sea level where you can learn about water, a rare and precious resource.
Every evening, the Kulmino will give you the weather forecast for the next day.   When it is green : a sunny day, white : cloudy, red : bad weather.
The water tower's panoramic platform offers a fabulous view of the landscape and Pays de Monts : Ile d'Yeu, Noirmoutier, the Breton marshes…  A breathtaking view that stretches for miles…
Discover the interactive exhibition on water.  Numerous activities are organised throughout the year. 12 minutes by car, 30 minutes by bike from the Embarcadère hotel.
Learn more about Kulmnio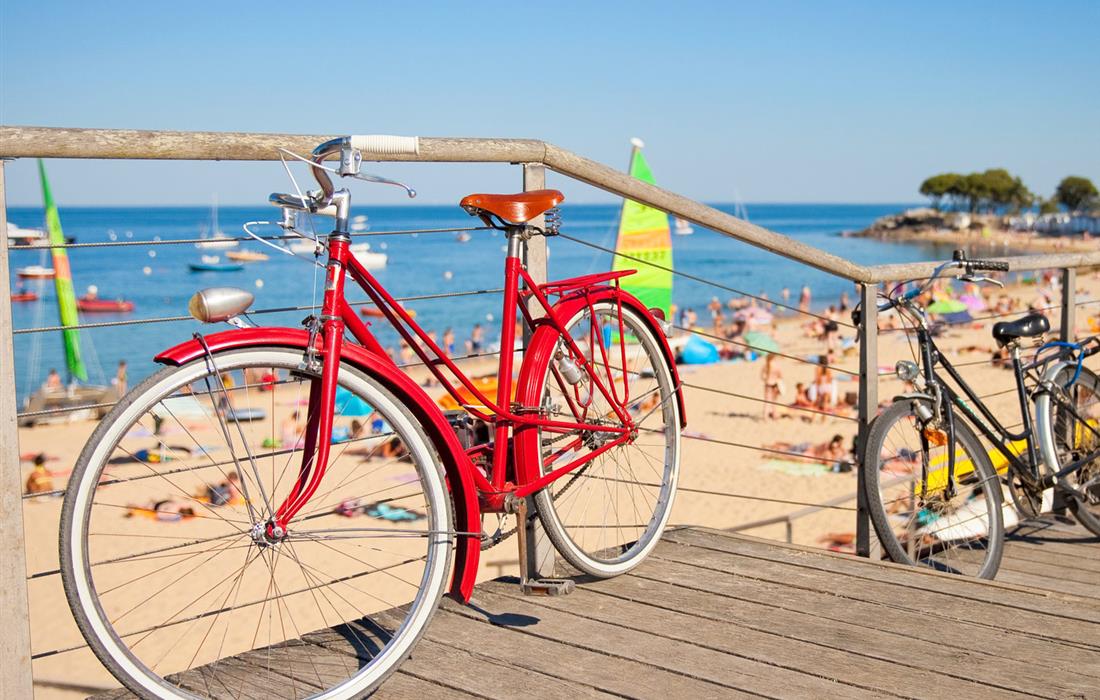 visits-and-walks
CYCLE LANES
« Between Earth and sea… »
Explore this coastal resort in complete safety along the 30 km of cycle lanes which take you along the coast, through dunes, forests and marshlands.  Ten kilometres take you though La Barre de Monts/Fromentine's state forest.
There are very few hills and plenty of services along the way (picnic areas, water refill, bike services…) making La Barre de Monts the ideal destination for cycling enthusiasts.  Just hop on the saddle and with the wind in your hair, set off to explore this corner of paradise.
See cycle lanes nearby the hotel L'Embarcadere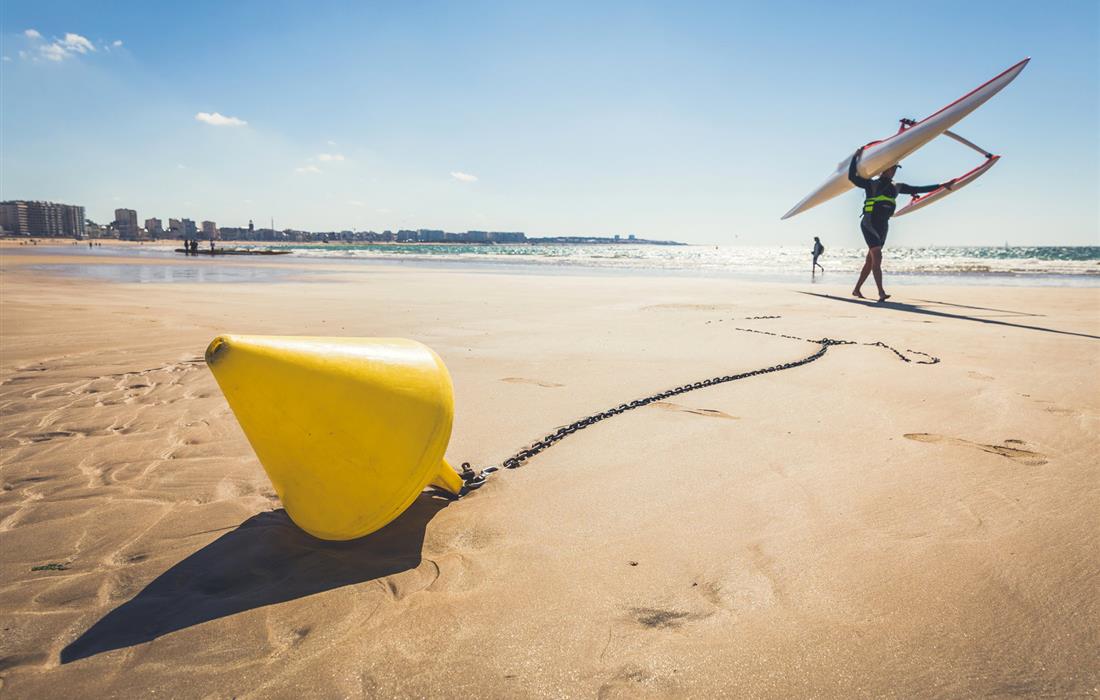 nautic-activity
WATERSPORTS
« Let the wind carry you… »
The golden sandy beaches are great for relaxing but also for watersports.
The Vendée is the perfect holiday destination for boardsports, sailing and watersports fanatics.
It is a great spot for bodyboarding, kitesurfing, windsurfing, canoeing/kayak, jetskiing surfing, sand yachting, catamaran…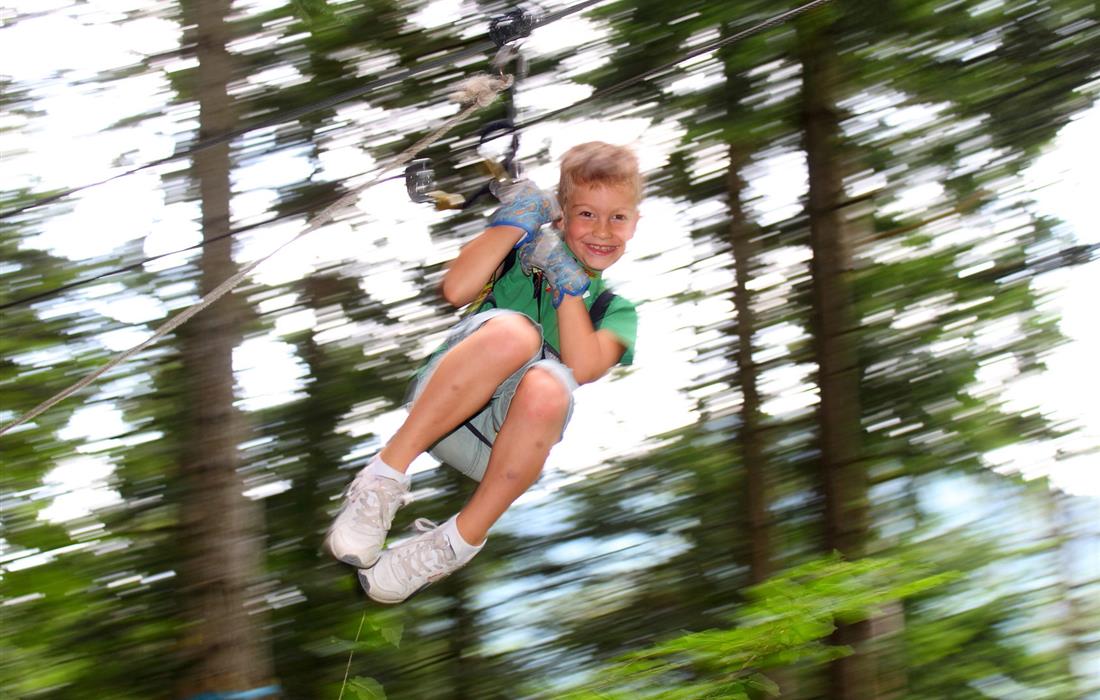 amusement-parc
Explora parc
Some thrilling sensations!
Come and discover Explora Parc in Saint Jean de Monts and experience some fabulous sensations !
A great day out with family or friends in the heart of a forest!
A natural setting, climbing walls, base jumping, ziplines, 8 courses… test your balance and strength.
And if you want to relax, head for the massage area, lie back in a hamac or sit on the terrace of the "Forest Bar".
Exploraparc : 20 minutes by car or 1 hour by bike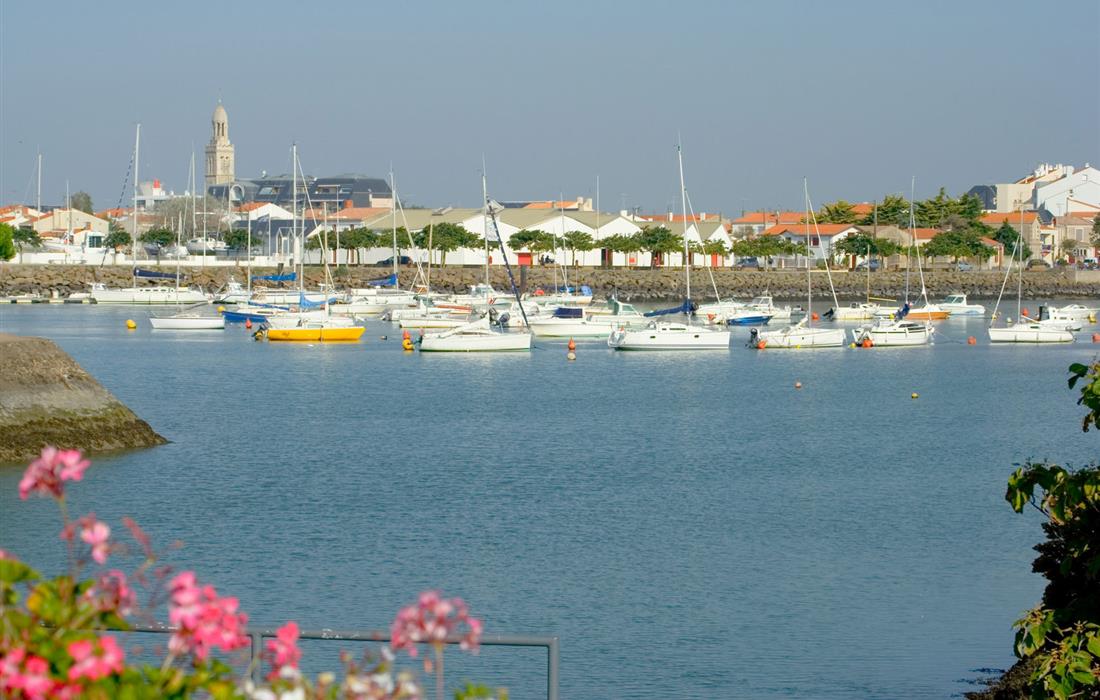 nautic-activity
COASTAL RESORTS
« On the coast of light… »
St Jean de Monts is a renowned coastal resort which you can explore on foot, by bike, on horseback or rollerskates…
The resort boasts a huge beach which offers a wide range of watersports : sailing, windsurfing, sand yachting, surfing…
Nature lovers will be in their element thanks to the 5600-acre state forest.
If you are looking for tranquillity and shade, the marked cycle and footpaths take you on a fabulous trip through the forest.
Saint Gilles Croix de Vie is a charming coastal town where you will appreciate the relaxed, French way of life.  It is particularly remarkable for its lively fishing port brimming with charm, its marina in the town centre and trendy coastal resort.
Les Sables d'Olonne is the capital of sailing and host town of the famous Vendée Globe sailing race.  With its beach and town, it is buzzing with activity all year round.
Bretignolles sur Mer, Saint Hilaire de Riez, la Faute sur Mer, la Tranche sur Mer… other renowned coastal resorts which are worth a visit during your stay on the Coast of Light in the Vendée.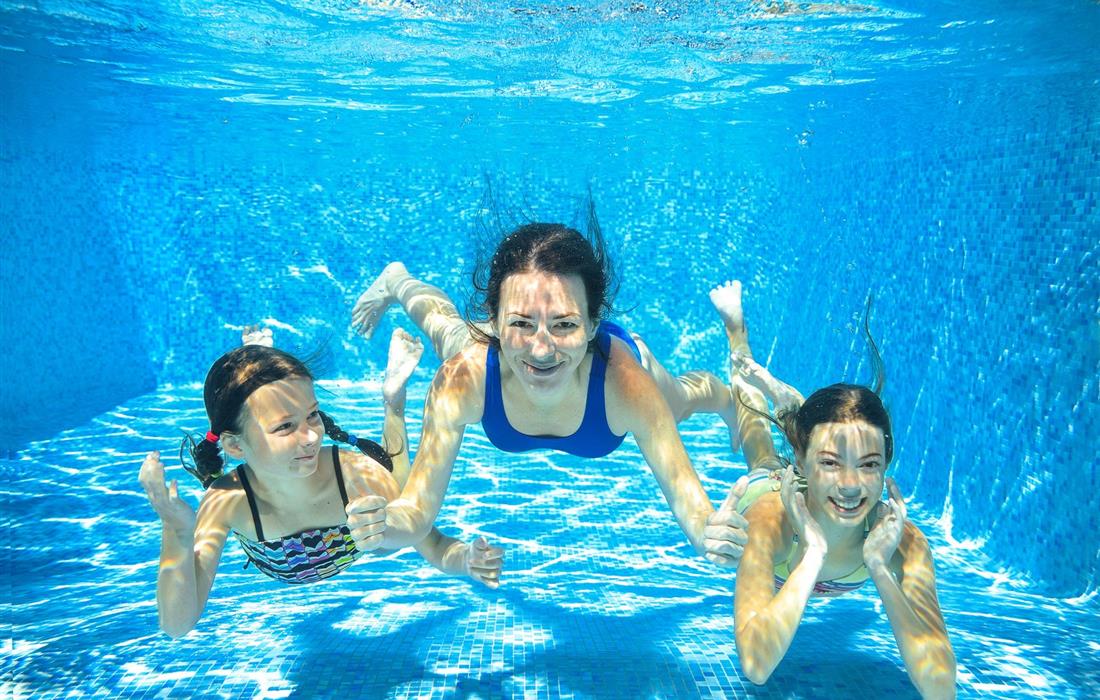 amusement-parc
Océabul
« A fun and sporting complex !"
Océabul is a fun sports and pool complex located on the seafront in Saint Jean de Monts.
More than just a swimming pool, Océabul is the place to go to relax and indulge! 
Sauna/Hammam

Fun pool

Children's lagoon with lots of water games 

Cascades 

Counter current pool

25 meter sports pool
The ideal place to spend a day swimming or sunbathing with your family or friends.
Learn more about Océabul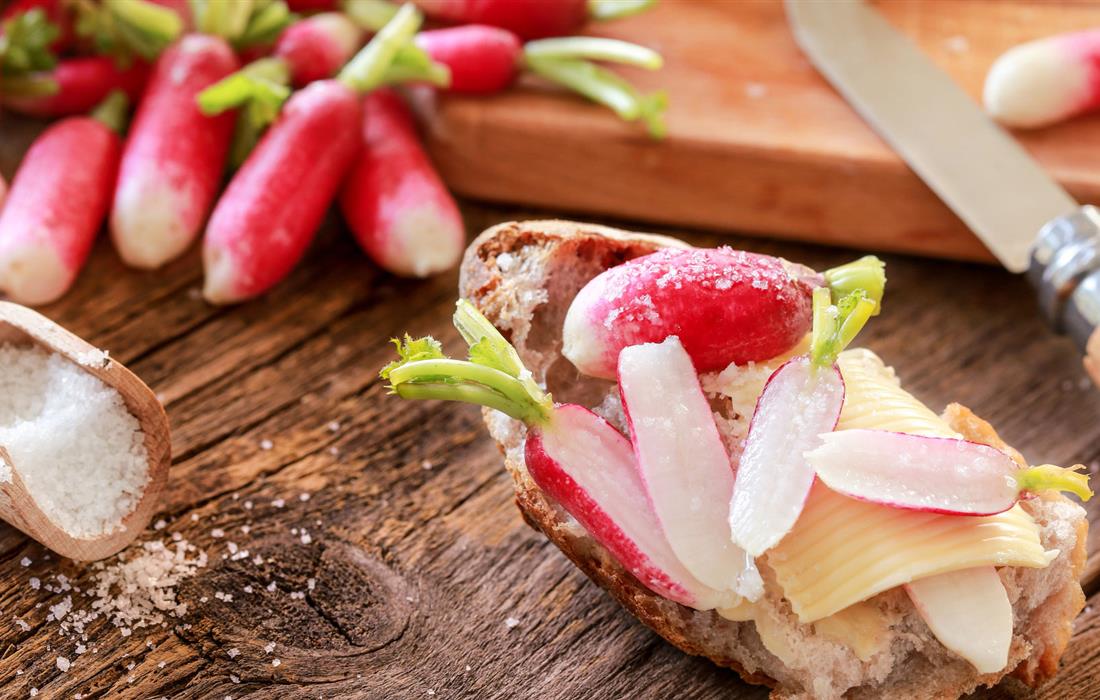 gastronomy
SPECIALTIES AND MARKETS
Discover and savour the Vendée's local delicacies:  mussels, oysters, eels mojette beans, cured ham, préfou and "brioche vendéenne"… a real delight to your tastebuds!
Authentic flavours which you will find in the local restaurants and on market stalls.
Market days and places :
Fromentine on Saturday morning from 15/06 to 15/09 and every Monday from 5pm to 8pm from 08/07 to 02/09, gourmet market

Saint Jean de Monts on Saturday morning

Notre Dame de Monts on Sunday morning

Challans on Tuesday morning

Beauvoir on Thursday morning

Noirmoutier on Friday morning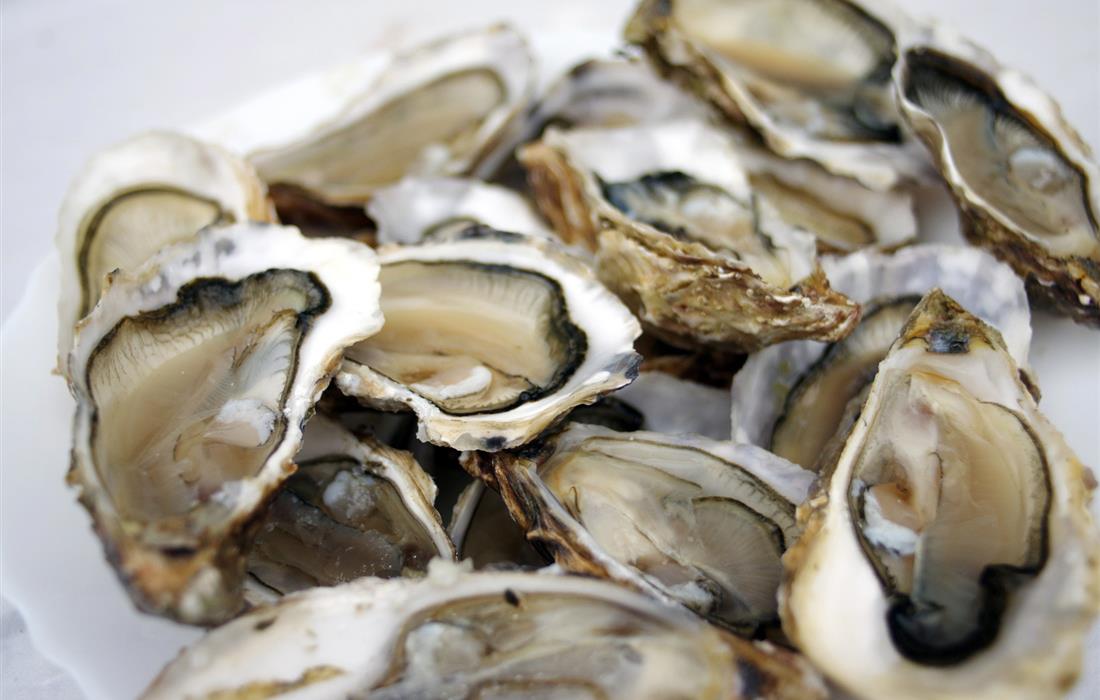 gastronomy
OYSTERS FROM CAP HORN
« Tours, tasting and retail sales… »
In La Barre de Monts, Jacques and Sébastien would love to share their passion with you : the farming of delicious oysters raised off the coast of Noirmoutier.
« For 4 generations we have been producing the very best oysters, raised off the coast of Noirmoutier.
Retail sails, overseas sales and tours of the farm. Don't hesitate to contact them for further information.
At the « Concours Agricole de Paris » (agricultural competition), our produce was awarded the bronze medal in 2007, the silver medal in 2011 and the gold medal in 2012 ».
© Les Huîtres du Cap Horn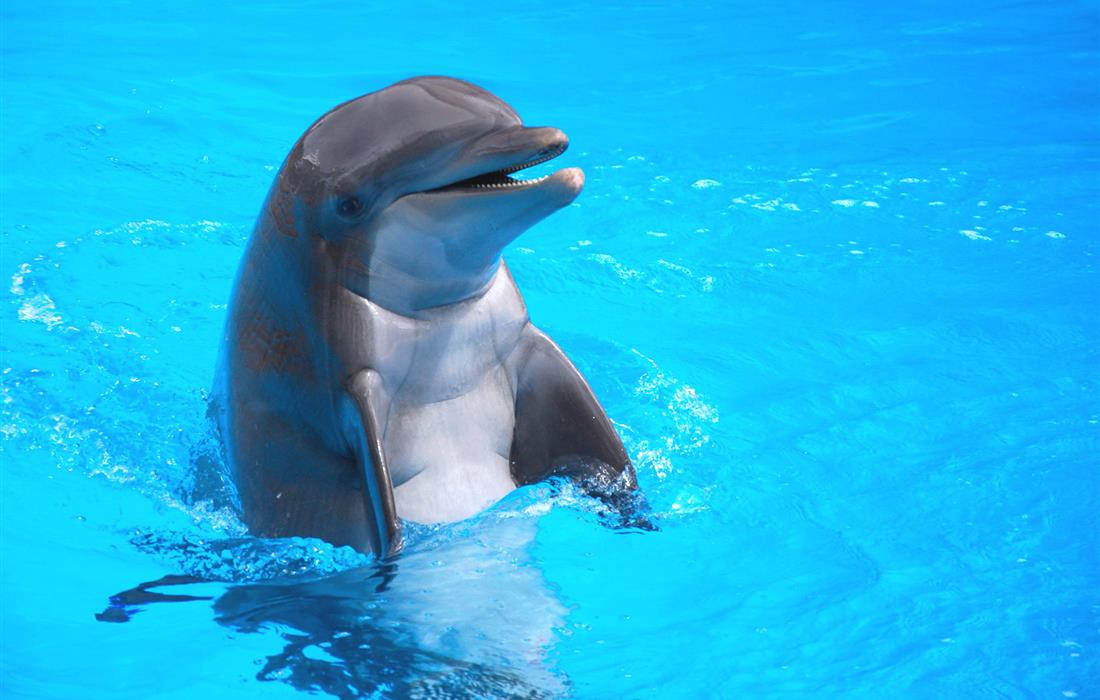 amusement-parc
PLANÈTE SAUVAGE ZOO
A fabulous day out for the whole family!
Located just 45 minutes from the Hôtel L'Embarcadère, discover the animal park « Planète Sauvage » in Port St-Père. The park offers 4 different universes :
Safari trail (10km in your vehicle) with large mammals from the Savannah.

Meet the monkeys along the Jungle Trail, an adventure course 6m off the ground.

The Village in the bush will take you on a journey through Africa.

Meet the dolphins at the Marine City.
A memorable day whatever your age !
Learn more about Planète Sauvage